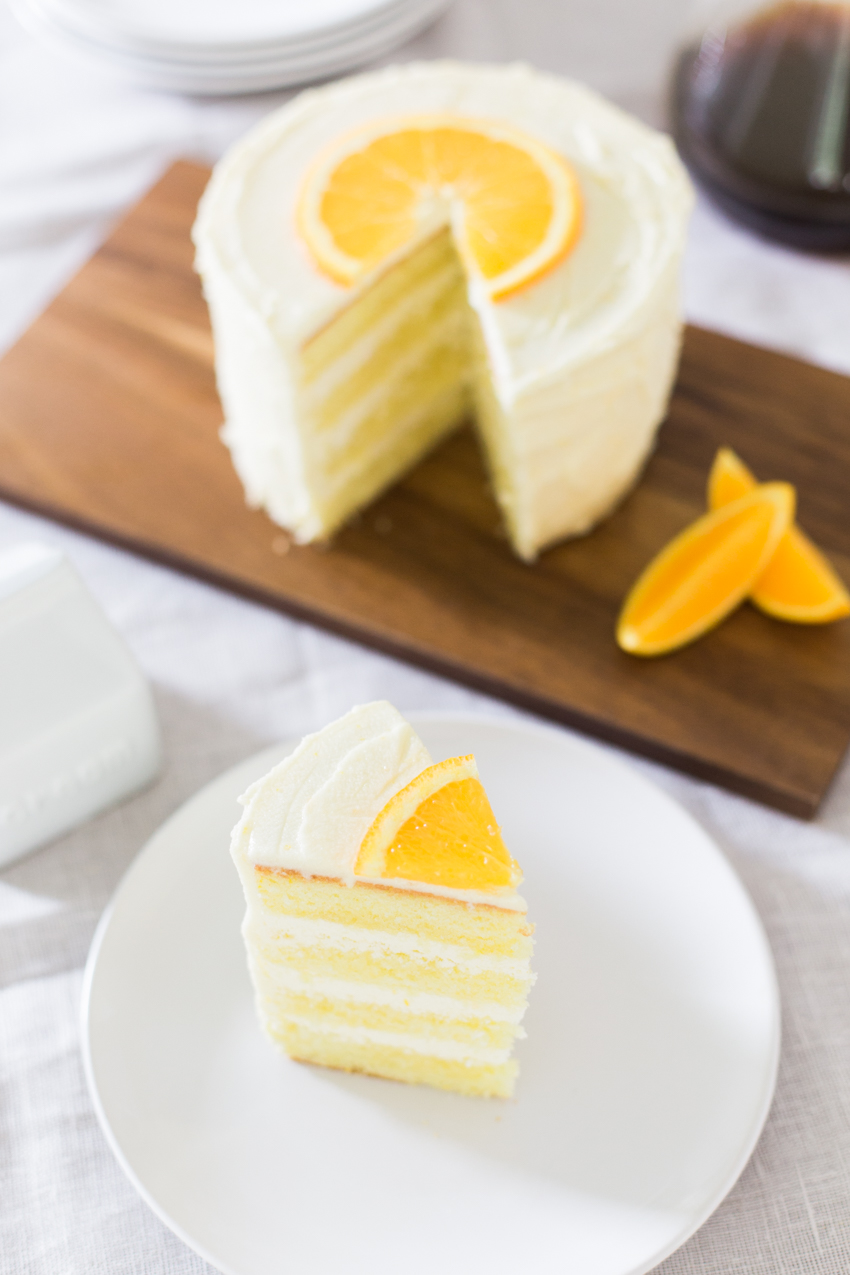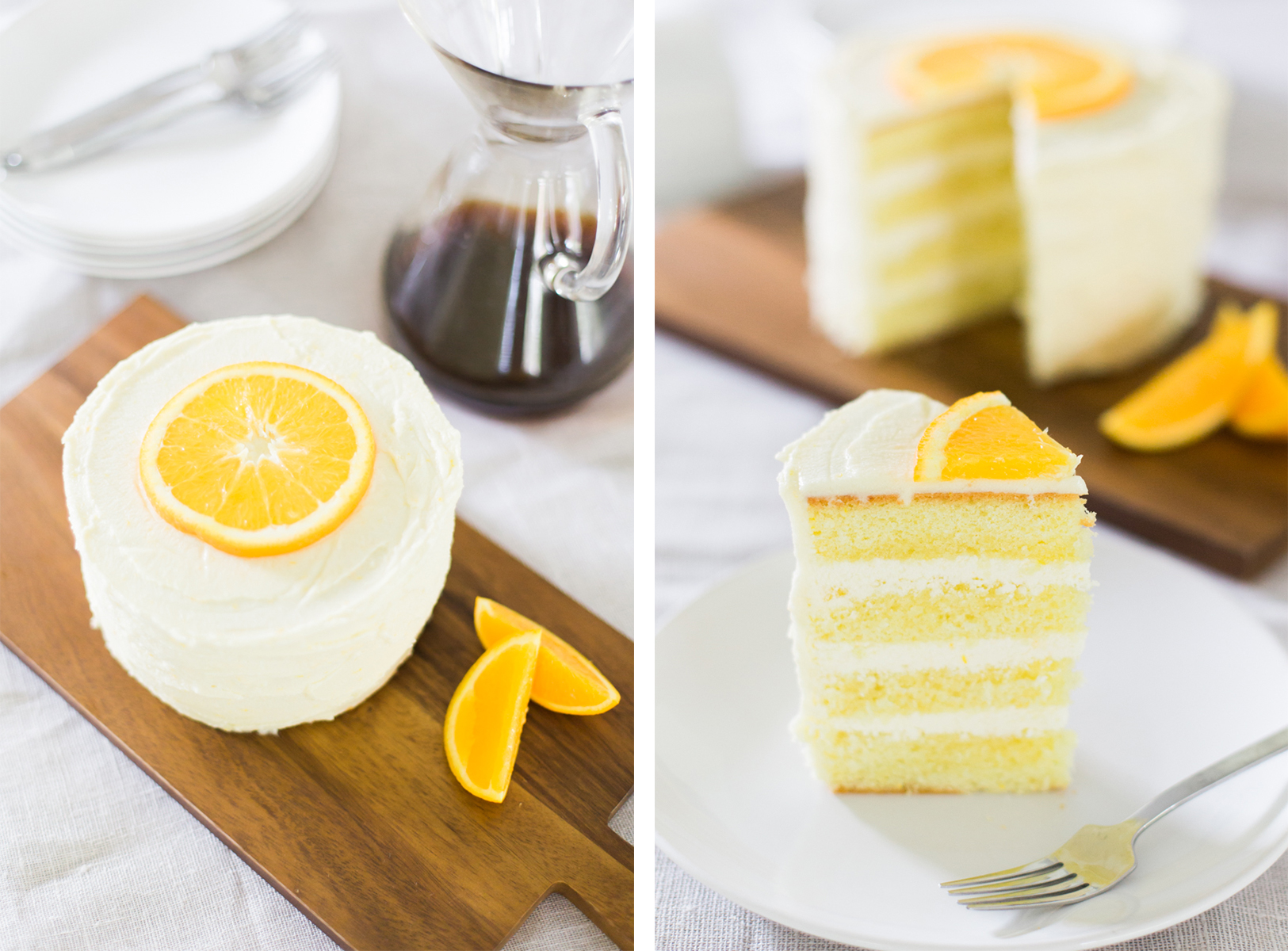 I have been craving and eating so many different varieties of oranges lately, they are just so dang refreshing and easy to eat. The other night while snacking on an orange as my dessert while binge watching The Walking Dead, (i'm obsessed) I thought, how else could I sneak these into my meals? I know, stick them in a cake! One bite of this cake and it'll take you back to the good ol' days of being young with your face flushed from playing tag outside on a hot a summer day and the only cure to cooling off was an ice cold creamsicle pop!
p.s. Mother's Day is just around the corner and it's never a bad idea to bake your mom a cake on her special day! Now go call ya mutha!
Orange Creamsicle Cake Recipe :
Vanilla Genoise Cake: (or your favorite vanilla cake)
150 g Cake Flour
112 g Cornstarch
112 g Butter, unsalted
449 g Eggs
2 g Salt
5 g Vanilla Extract
262 g Sugar
Preheat oven at 350* F. Prepare 2, 9″ cake pans with butter and a light dusting of flour. Sift dry ingredients into bowl and set aside. Melt butter and reserve. In a medium bowl over simmering water, whisk eggs, vanilla and salt until mixture is 110* F. Remove from heat and in a bowl of a stationary mixer, whip on high speed to full volume. By hand, gently fold dry ingredients into egg mixture. Be sure not to over mix, it will deflate! Fold lukewarm, melted butter into batter. Equally divide batter into 2 pans and place into oven. Bake for 35 minutes.
Orange Simple Syrup:

8 oz Sugar
8 oz  Fresh Squeezed Orange Juice
Place all ingredients into small saucepan bring to a boil. Lower heat to simmer and cook until sugar has dissolved. Take off heat and let cool completely.
Orange Scented Cream Cheese Icing:
8 oz Cream Cheese, softened
8 oz Unsalted Butter, softened
3 cups Powdered Sugar
1.5 tsp Vanilla Extract
Orange Zest, 1 orange
1/4 tsp Sea Salt
Cream butter and cream cheese in mixer until fluffy. Gradually add powered sugar and mix on medium speed until combined. Add vanilla and zest and mix for an additional 2 minutes on med/high speed.
Assembling Cake:
Use a large serrated knife to cut cake into two halves, yielding 4 layers. Using a pastry brush, apply a liberal amount of orange simple syrup to the first layer. Don't be stingy, you want to soak the cake. Next, pipe a layer of cream cheese icing. Apply next layer of cake on top and repeat these steps for all layers. Before coating outside with icing, place into fridge or freezer to firm up. When cake is firm, apply the outer layer of icing using a small offset spatula. You can be as smooth as you'd like, I kept it homemade looking. Garnish with a thin slice of orange.