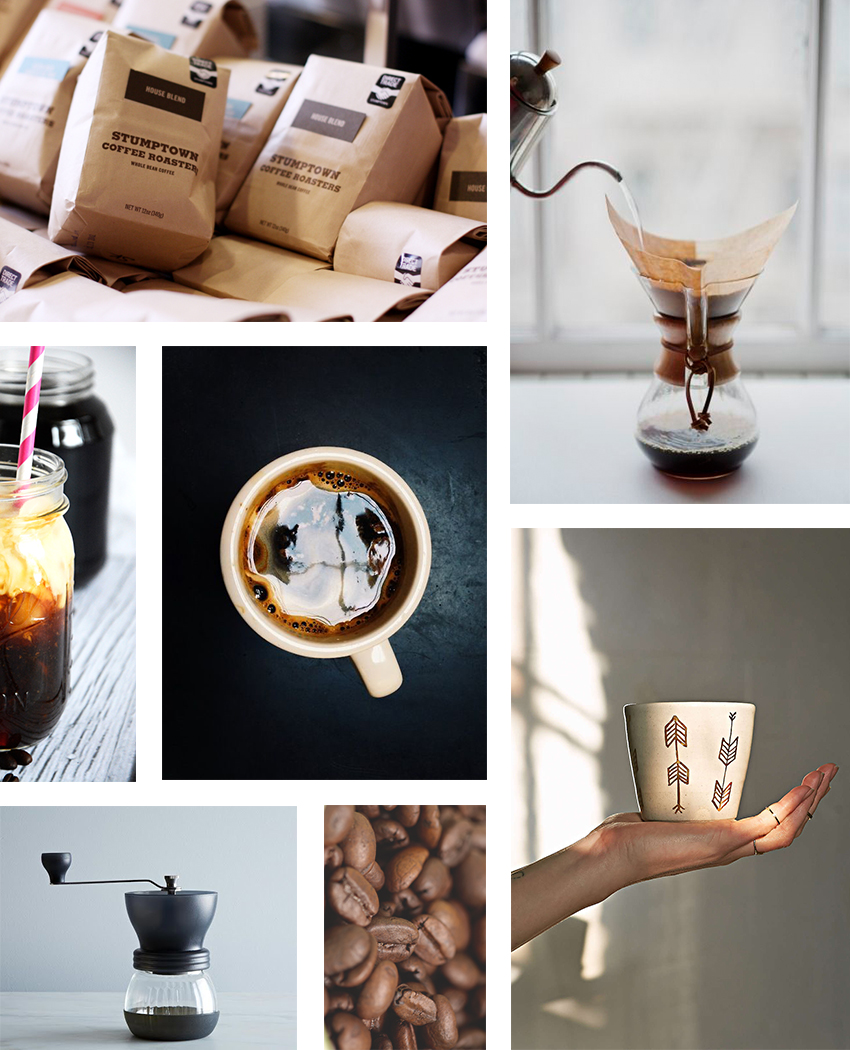 I love me some coffee, but it can get quite costly going to your favorite coffee shop everyday. So I recently invested in very affordable coffee gadgets that should be a staple in everyone's kitchen!
First, great coffee starts with great beans. Luckily, living in Portland means I get to sample coffee from very talented local coffee roasters. For instance, Stumptown Coffee Roasters are a BIG deal in the Northwest, try them out for yourself and order their beans here. It is important to take all measures in preserving the freshness of your beans, so grinding them yourself just before use is key. Make sure to purchase a grinder that is capable of sizing the grinds.
Friends, I can't stress enough how highly I recommend the Chemex System for pour-over coffee. It filters out unwanted sediment particals, fat and oils resulting in less acidity and more flavor! Since the Chemex is a glass vessel that uses its own special paper filters, you can forget about BPA's transferring into your brew or that yucky mildew/mold build-up that lurks in the pits of the KEURIG. Bring filtered water just under a boil in a coffee drip kettle, using the kettle is how you will achieve the full on Barista pour-over experience!
Can I tell you how much easier the clean up is compared to your traditional coffee maker? Just toss the used filter and rinse! (Don't forget about sprinkling your used coffee grinds into your garden, it does wonders for your roses!)
If you fancy iced coffee, using the Chemex is the perfect vessel to make cold brew. Now go grab your favorite mug and enjoy your new coffee ritual, you can thank me later! Below are links to easily purchase your essential coffee making tools.
Chemex / Filters / Grinder / Kettle