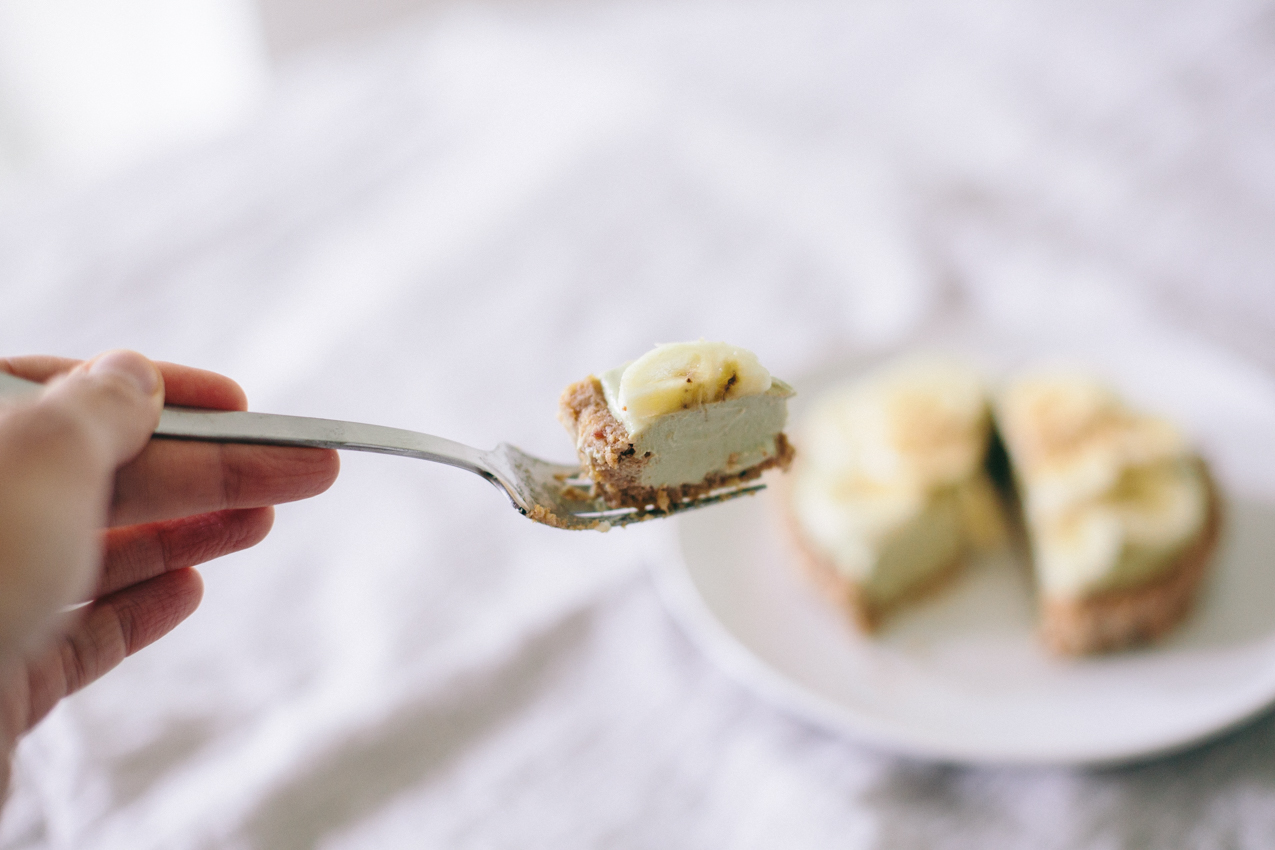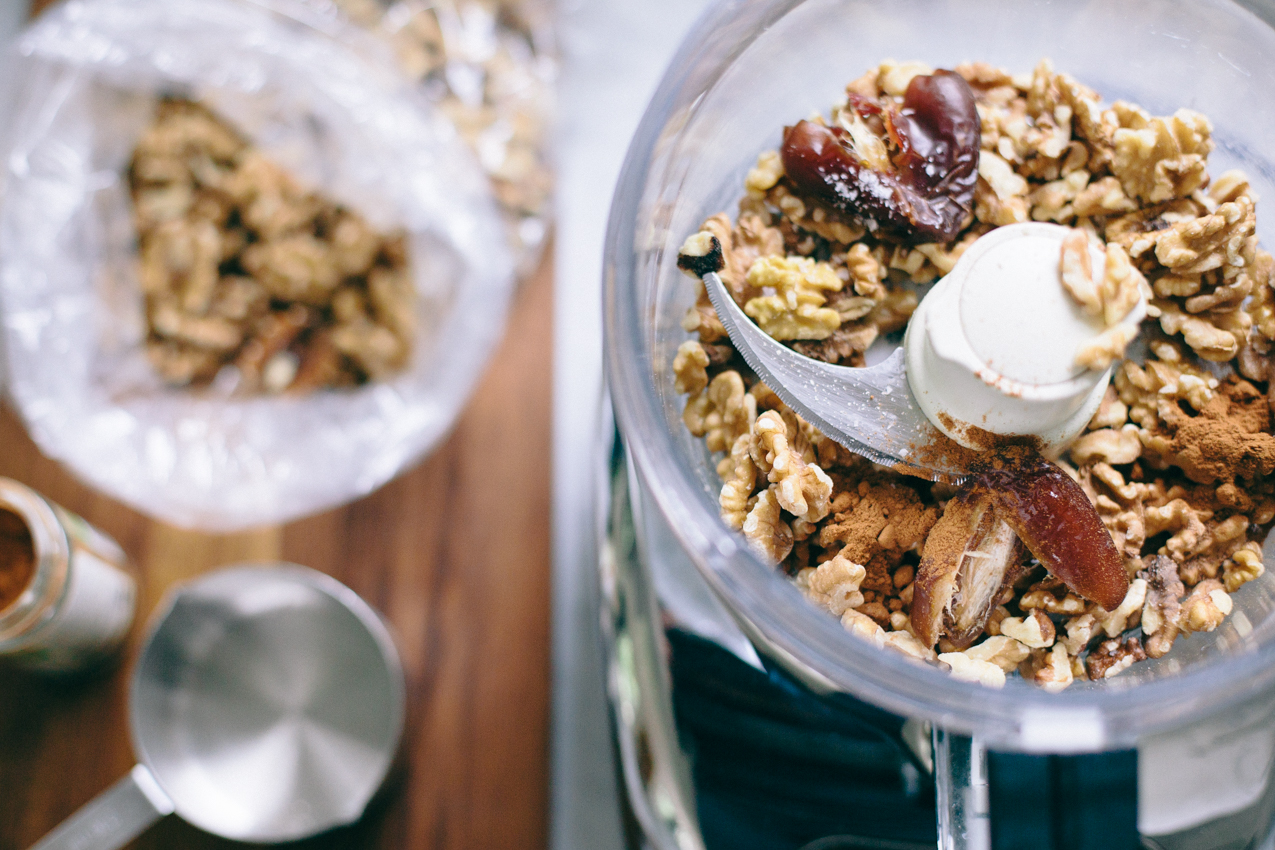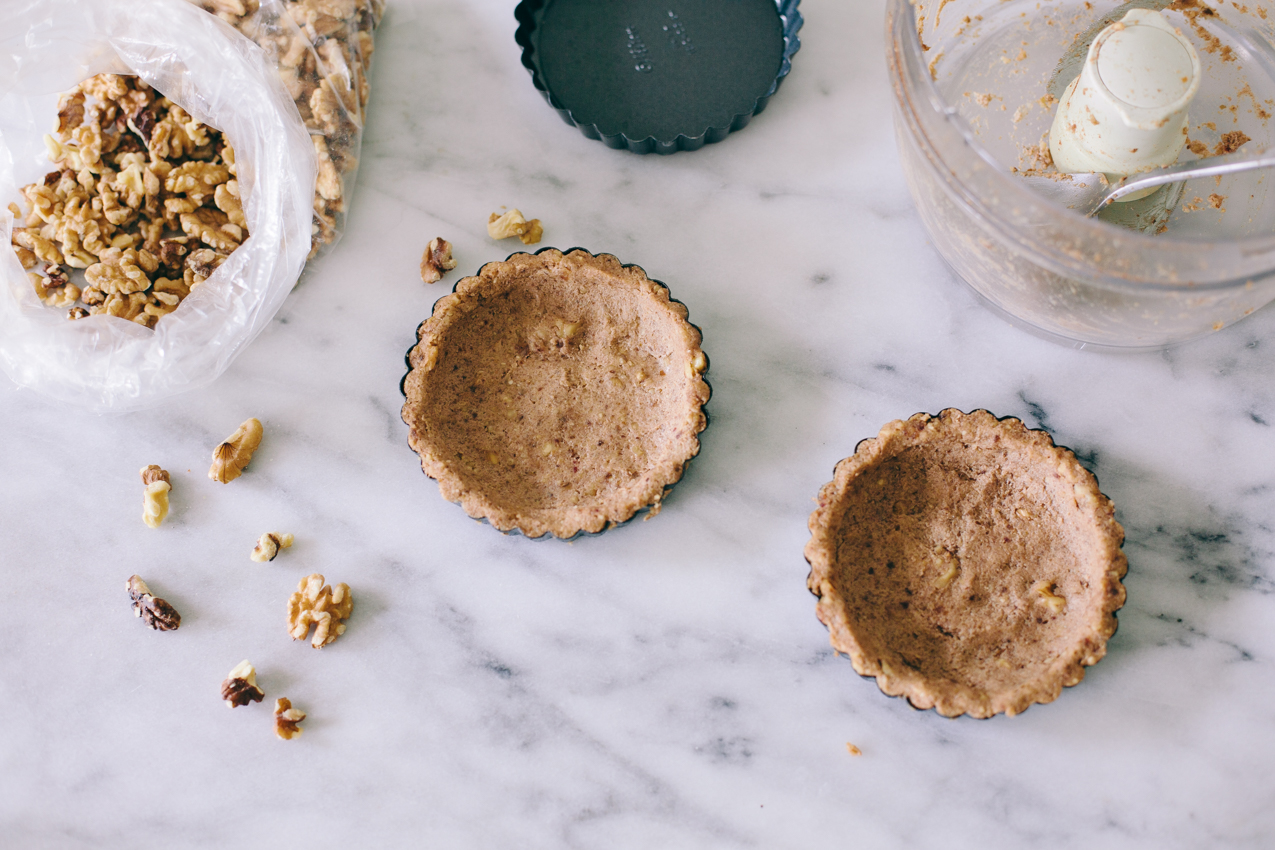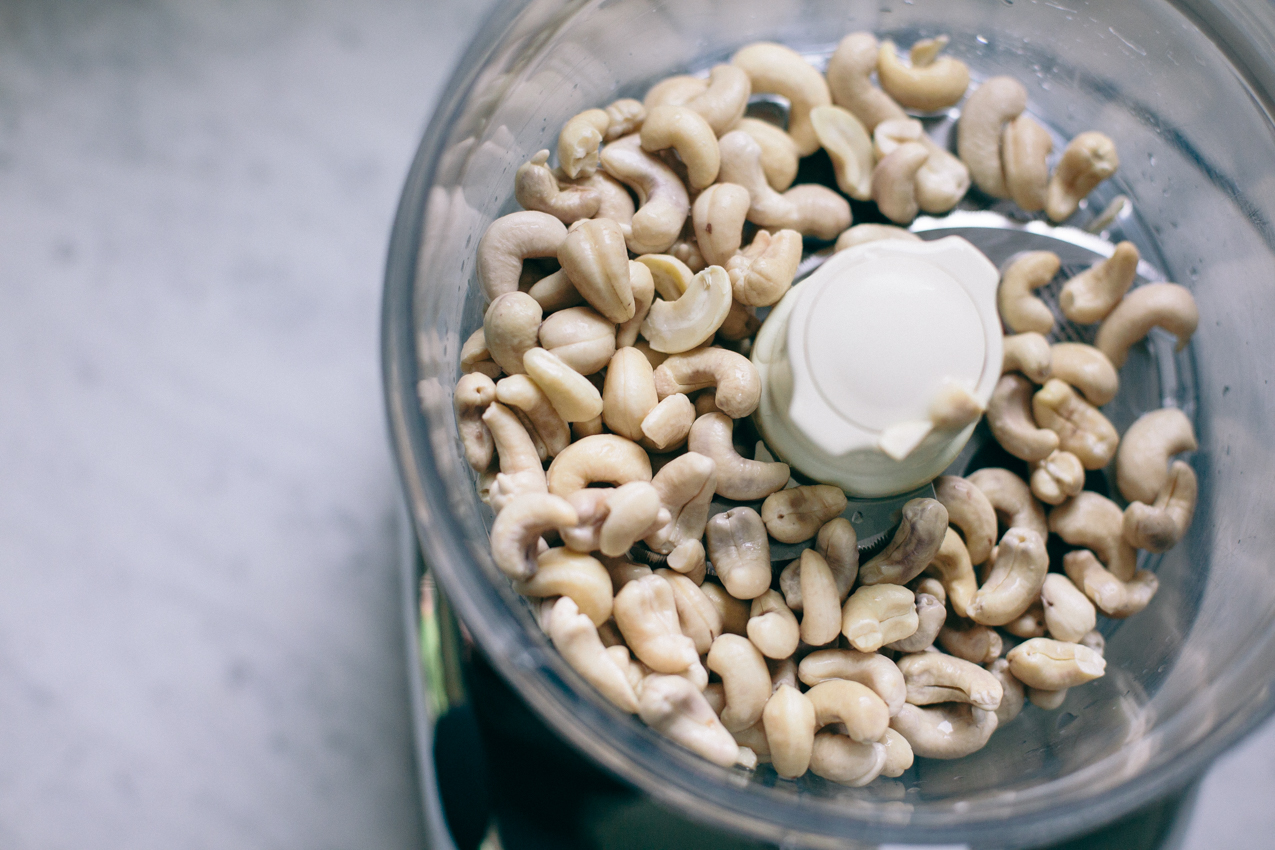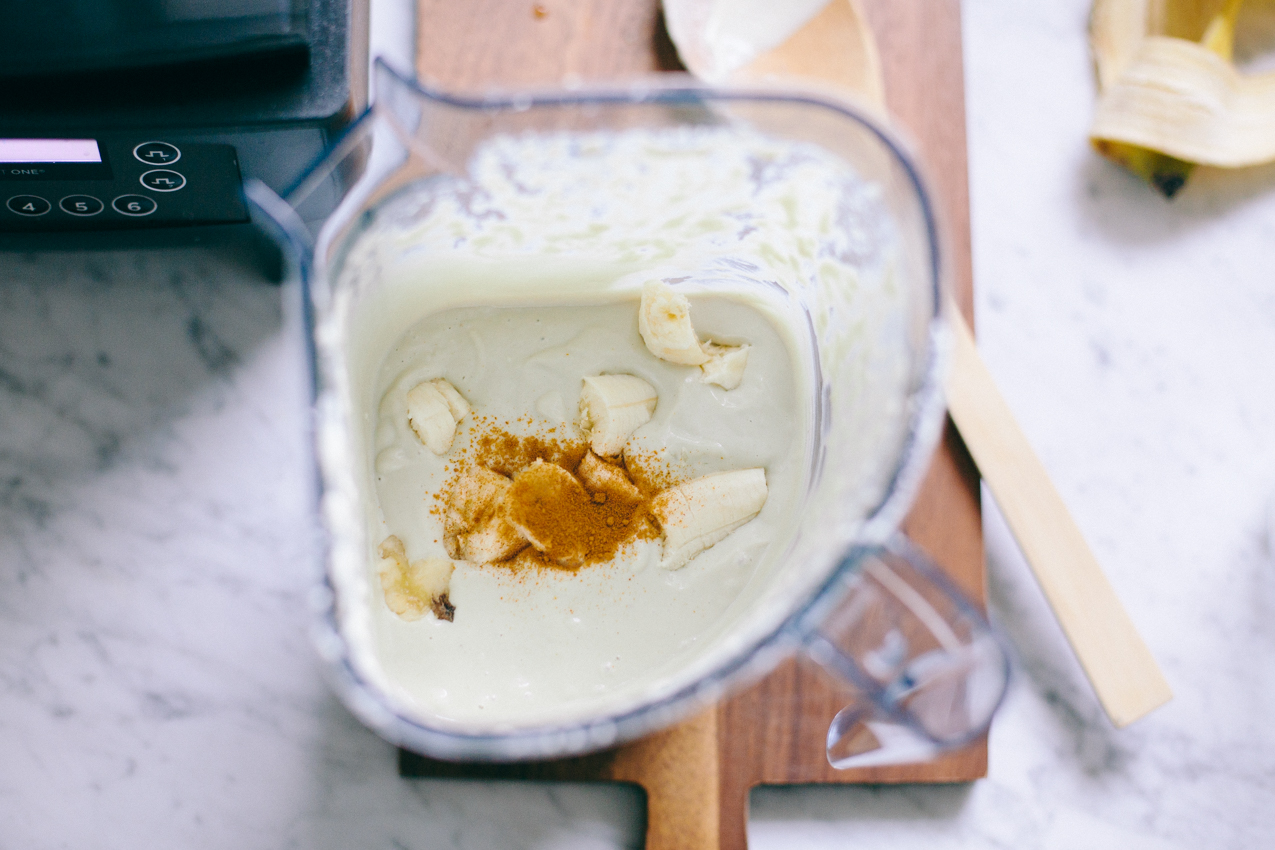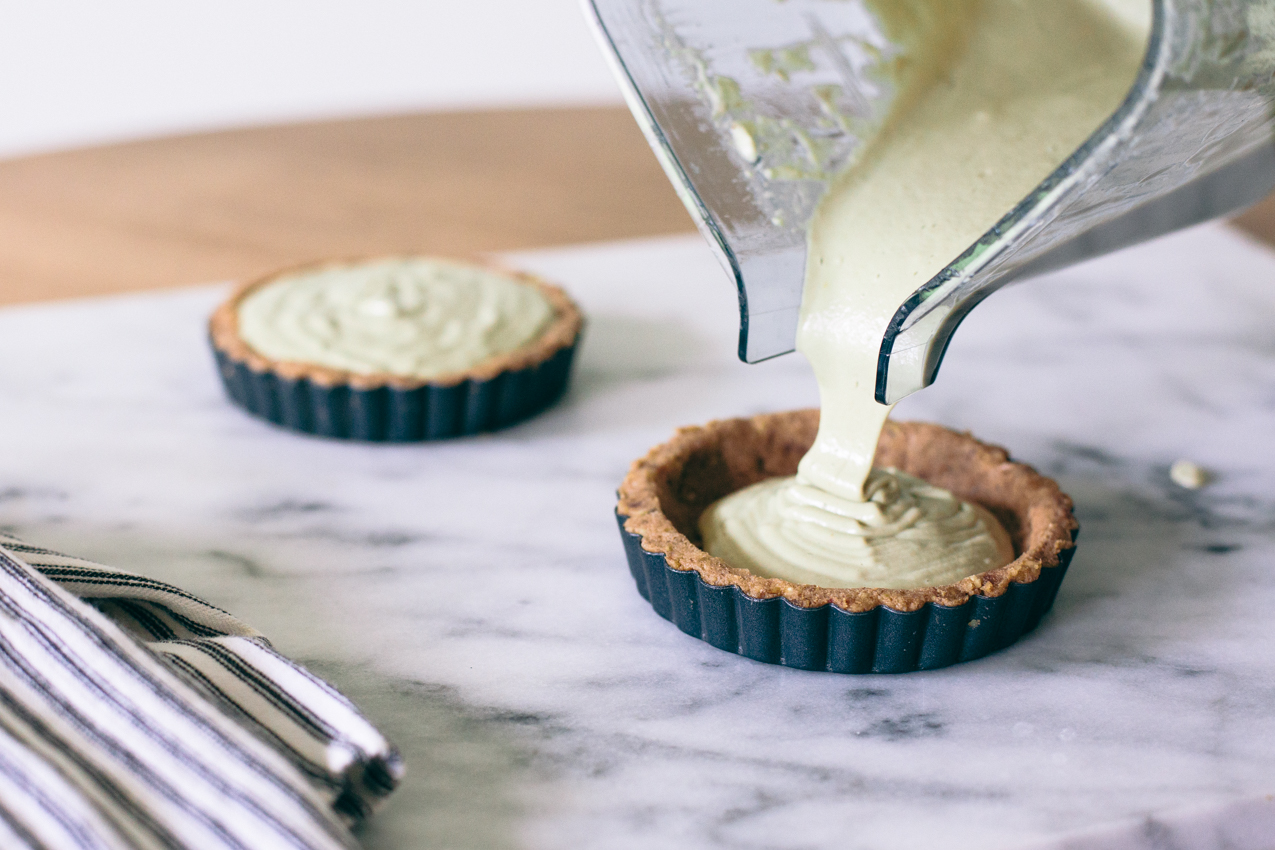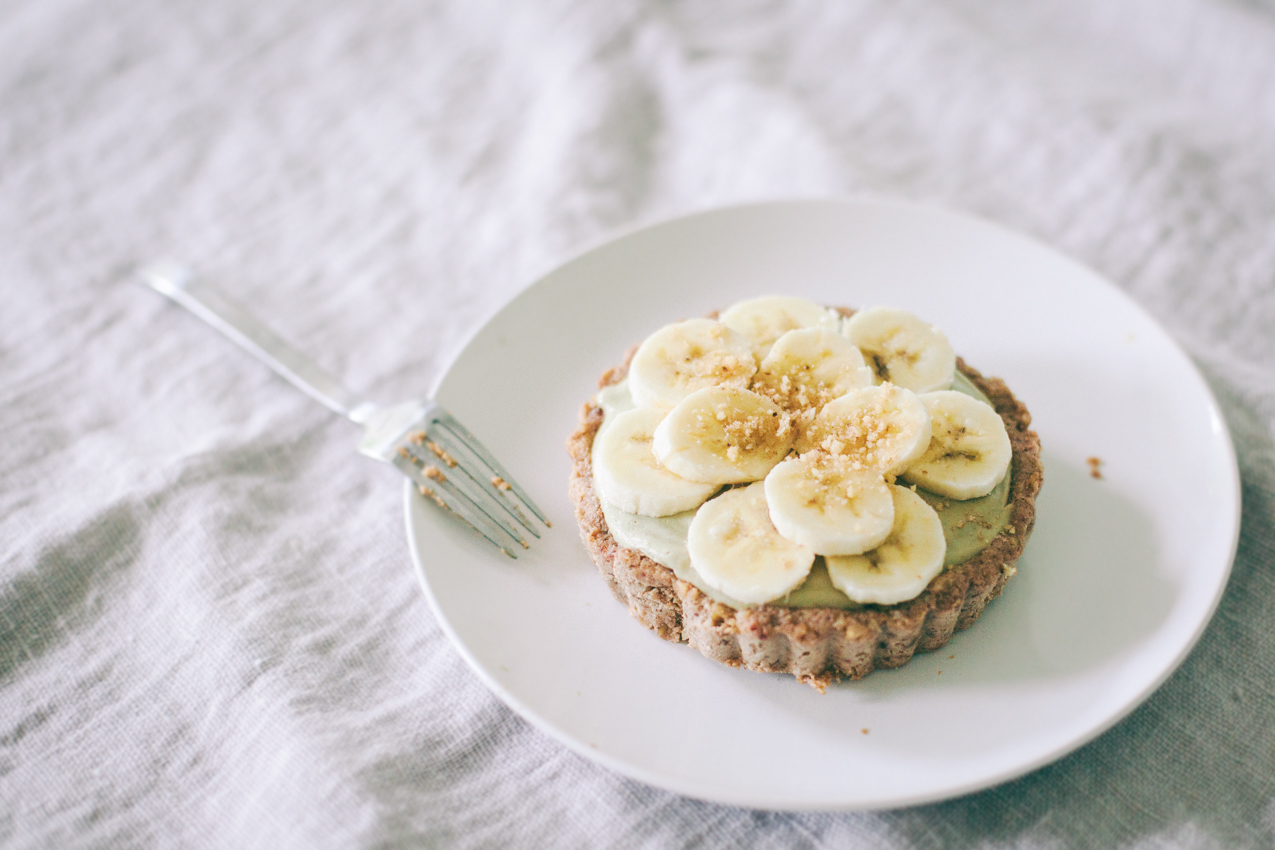 WOAH is all i have to say about this pie/tart that's completely raw AND vegan! If you love your desserts but want to not feel guilty about eating them, make this. You will thank me. I couldn't stop eating the filling right out of the blender, it's that good. I tasted it before i added the bananas and it was even fantastic on its own. This may sound like an odd comparison, but the taste reminded me of Gerber"s baby food vanilla custard. Okay, don't get judgey, but my brother and i loved that baby food so much, we used to eat it as a snack up until we were in high school! I can just imagine my mom at the grocery store trying to cradle 30 jars of vanilla custard baby food into her cart and someone trying to make small talk with her. Hey, how old are yours? Oh, my babies? They're 17 and 18. ha! We never wanted to grow up, even our pediatric physicians had to beg us to please move on! I was devastated. I digress. If you wanted to make a vanilla pudding, I would just add a little more vanilla to the base. Feel free to get crazy with testing out other flavor ideas and let me know how they come out, but please make this one first!
Makes 2 MINI tart/pies
Raw/Vegan Walnut Crust Recipe :
1 Cup Raw Unsalted Walnuts
2 Pitted Mejool Dates
1/2 Tsp Cinnamon
1/4 Cup Water
Pinch Salt
Pinch Nutmeg
Place walnuts and dates into food processor, blend into smaller pieces that look like very coarse sand. Add water and pulse a few more times until the mixture starts to come together. Don't over mix it, you'll end up with walnut butter. Press finished mix into two mini tart or pie shells. Refrigerate tart shells for at least 2 hours to set up.
Raw/Vegan Banana Pudding Recipe :
1 1/4 Cup Soaked Raw Unsalted Cashews
3 1/2 Tbsn Coconut Oil Melted
1/2 Cup Water
2 Tbsn Lemon Juice
1/4 Tsp Salt
1 1/2 – 2 Tsp Ground Turmeric
1 Tsp Vanilla Extract or 1 Vanilla Bean Scraped
1/4 Cup Agave Syrup
1 1/2 Medium Size Bananas
Soak the cashews in water overnight in the fridge. Next day, drain the cashews and place into a high speed blender. Add, all other ingredients and blend on high speed until completely smooth and creamy, about 1-2 minutes. I actually gave my soaked cashews a head start in the food processor before adding them to the blender with the other ingredients, but that's completely optional. Pour finished pudding into chilled tart/pie shells and freeze until set, about 4-6 hours. To serve, take out of freezer and thaw for 5-10 minutes. Top with fresh banana slices and a mixture of crushed walnuts with a little cinnamon. Note: you can make this recipe and keep in the freezer for up to one week.